Better wifi for all.

Award-winning wifi that's constantly improving
EERO MAX 7
Warp speed, engage.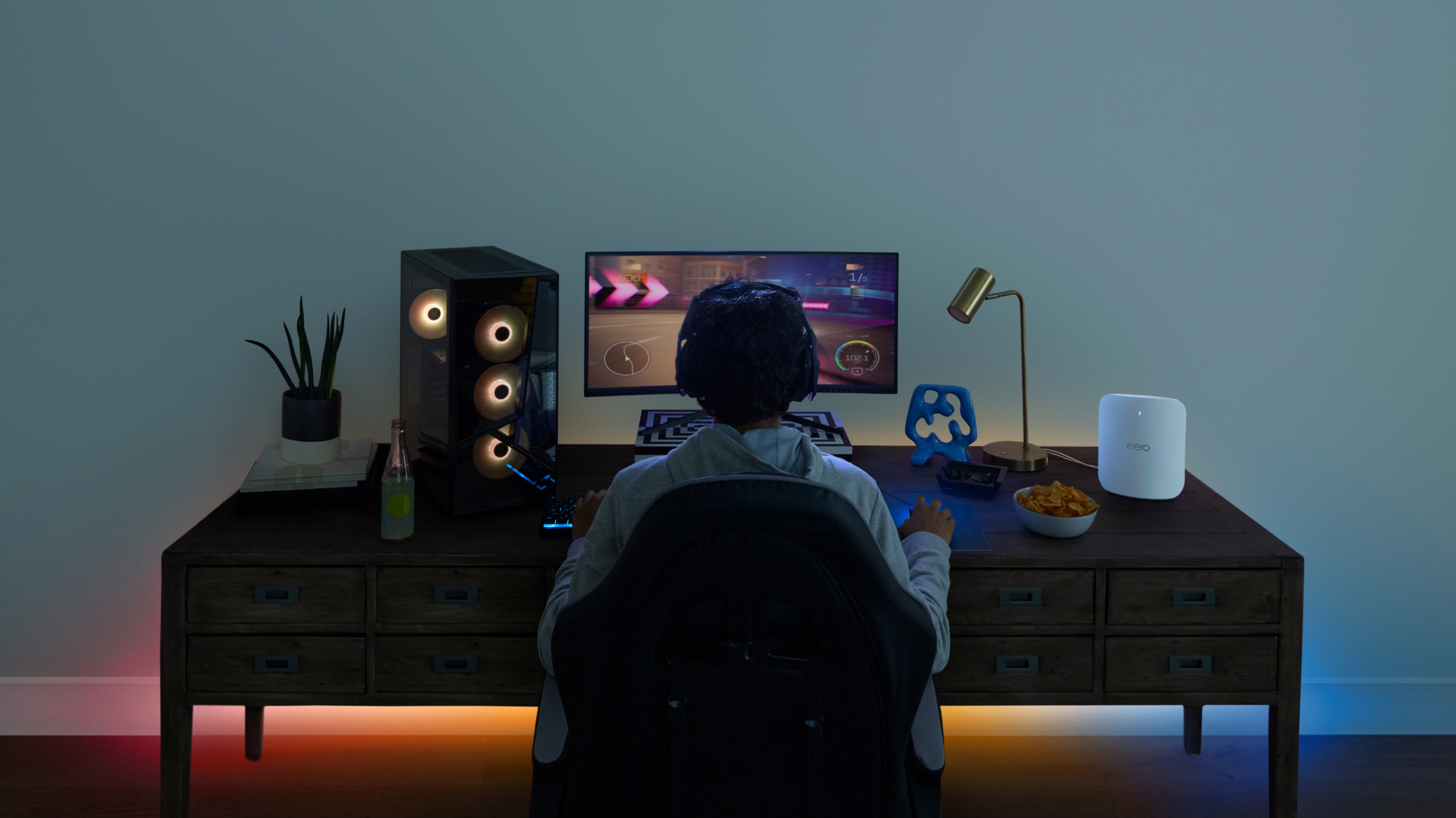 Live, work, and play in the internet's fast lane. With Wi-Fi 7 technology and two 10 GbE ports on board, eero Max 7 can provide more than twice the speed compared to Wi-Fi 6.
"Best Whole-Home Mesh Wifi System"
Whatever your wifi needs, there's an eero for that.
Maximize your wifi experience.
Maximize your wifi experience.
Cover your whole home or business with mesh.
Our spaces come in all shapes and sizes. Shouldn't your wifi too? eero's mesh technology uses multiple wifi devices to blanket your whole space in coverage. With the right system, you can work, stream, game, and chat—without missing a beat.
Learn more
We're here to help when you need us.
Our support team is just a phone call, email, or X post (tweet) away.
Get support
eero Max 7 has not been authorized as required by the rules of the Federal Communications Commission ("FCC"). The device is not, and may not be, offered for sale or lease, or sold or leased, until authorization is obtained. eero Max 7 is subject to the disclaimers located at eero.com/legal/disclaimers