Never think
about WiFi again.
Home WiFi System
The world's best-reviewed WiFi just got better.
A system of eero and eero Beacons wirelessly connects to blanket your home in fast, reliable WiFi. With 2x better performance than the original, the 2nd-generation eero WiFi system ensures you'll get powerful mesh WiFi in every nook and cranny of your home, backyard included. No more dead spots, slow spots, drop-offs, or buffering — right out of the box.
Technology
From the window to the wall.
An eero and two eero Beacons perfectly cover most homes. While many systems limit the number of access points, eero lets you add as many as you need to customize a system to your space. eero TrueMesh™ technology ensures a consistently awesome connection when and where you need it.
Experience
Life is just better with eero.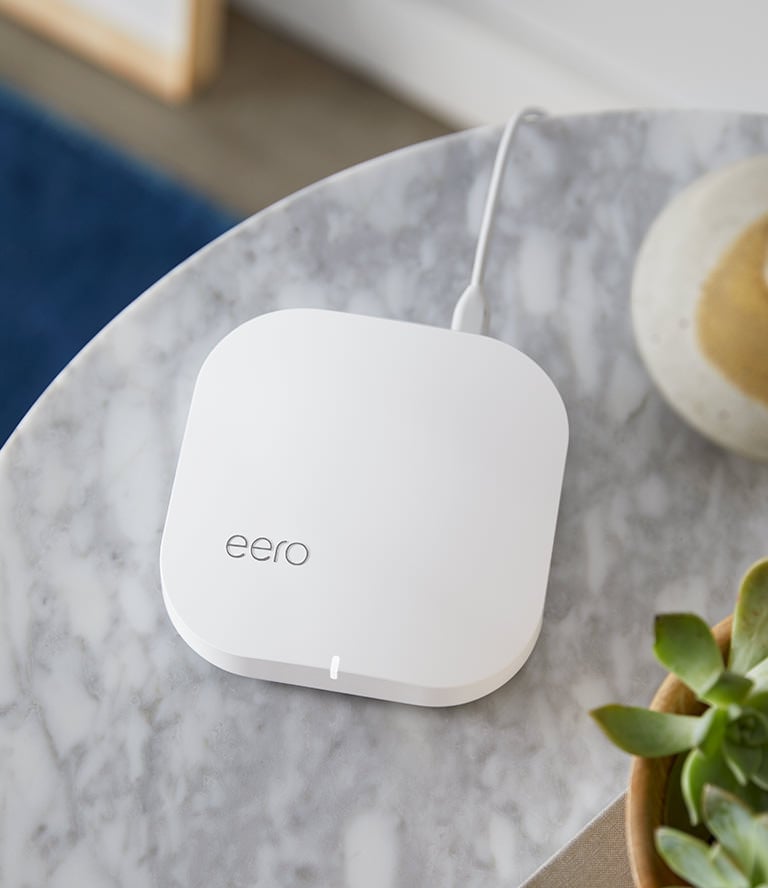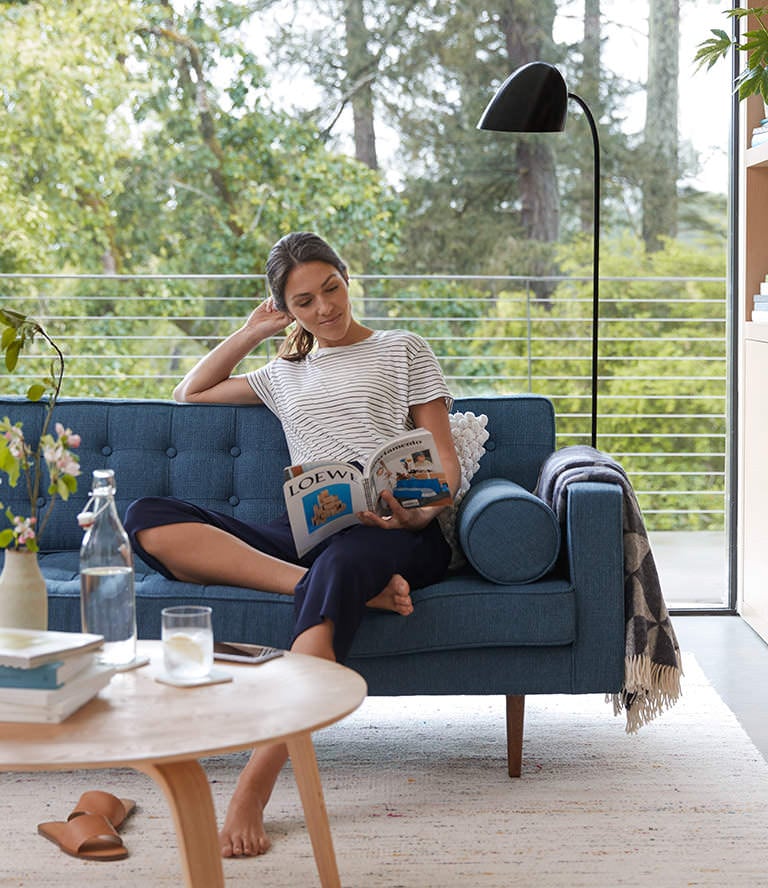 Everything about eero is easy. Installation takes minutes, and the app makes managing connected devices simple and intuitive. And best of all, the whole family will be streaming, surfing, and gaming — simultaneously — without skipping a beat.
Learn More
The right system
for you.
Homes are as unique as the people in them, which is why eero systems are designed to cover a space of any size or shape. Check out how these customers use eero in their homes.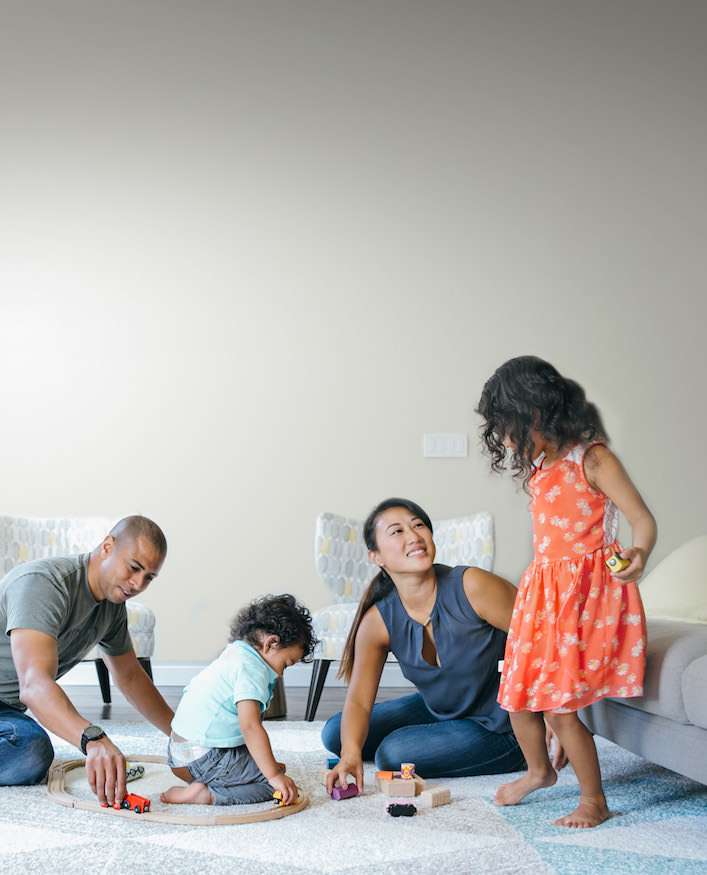 The Rankins
5BR Single-family home | Seattle, WA
"Setting up our eeros was a breeze thanks to the plug-and-play installation. The whole experience was life changing compared to other routers we've used, which entailed detective work and troubleshooting just to get up and running."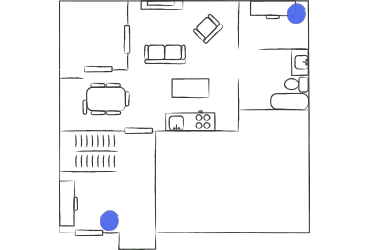 Eileen and Chris
5 BR Victorian | Detroit, MI
"After years of having WiFi speed issues in our tiny 500 sq. ft. Bungalow in Venice Beach, eero has completely changed our lives in our new 1,700 sq. ft. home in Detroit. I didn't think it would be possible for Chris to be watching TV in one room, and then me working on my laptop and phone in another. It's so much easier to get work done, it's how WiFi should be."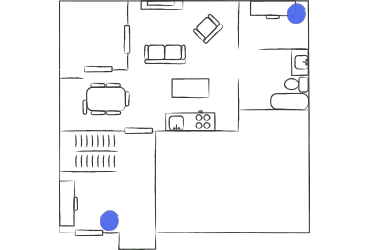 The Graves
3 BR Ranch | Moraga, CA
"We stream everything. We don't have cable. We have a million tech "thingies" that connect to our WiFi, which before was very spotty and annoying. Now it's 100% consistent, all the time. Once you get eero you'll never go back."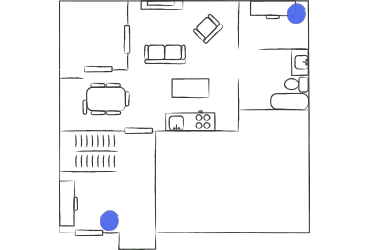 The Reardensteins
3 BR Farmhouse | Nashville, TN
"Our whole house runs on WiFi! From our Sonos speakers, to our August Smart Lock, to our Nest Thermostats, and everything in between. Our house would shut down if we didn't have reliable WiFi. Dependability is the best thing a product can offer. That's why we're such big fans of eero."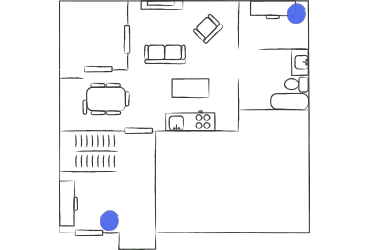 The Richters
2 BR Apartment | Brooklyn, NY
"We live in a 19th century schoolhouse building with massive brick walls that affect wireless signal across our whole home. We're now able to use wireless speakers in the kitchen and stream 4k movies and TV shows in our bedroom. eero truly delivers on its promises."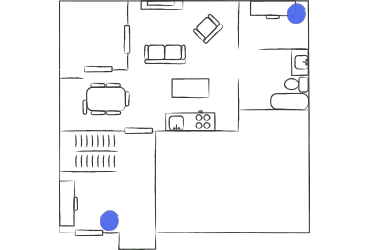 Whatever your
needs are,
eero has
you covered.
30-day guarantee

If you're not completely satisfied with your system,
return it for a full refund.

Exceptional support

We offer the world's best WiFi support,
with an average wait time of 60 seconds.

1-year limited warranty

If any warranty issues arise, we'll exchange
your eero at no cost to you.
Any descriptions, summaries, or highlights presented herein are for general informational purposes only and do not amend, alter, or supersede the actual terms and conditions of our warranties and other policies, which are available at https://eero.com/legal/warranty.
Get updates and news from eero.
Buy Now