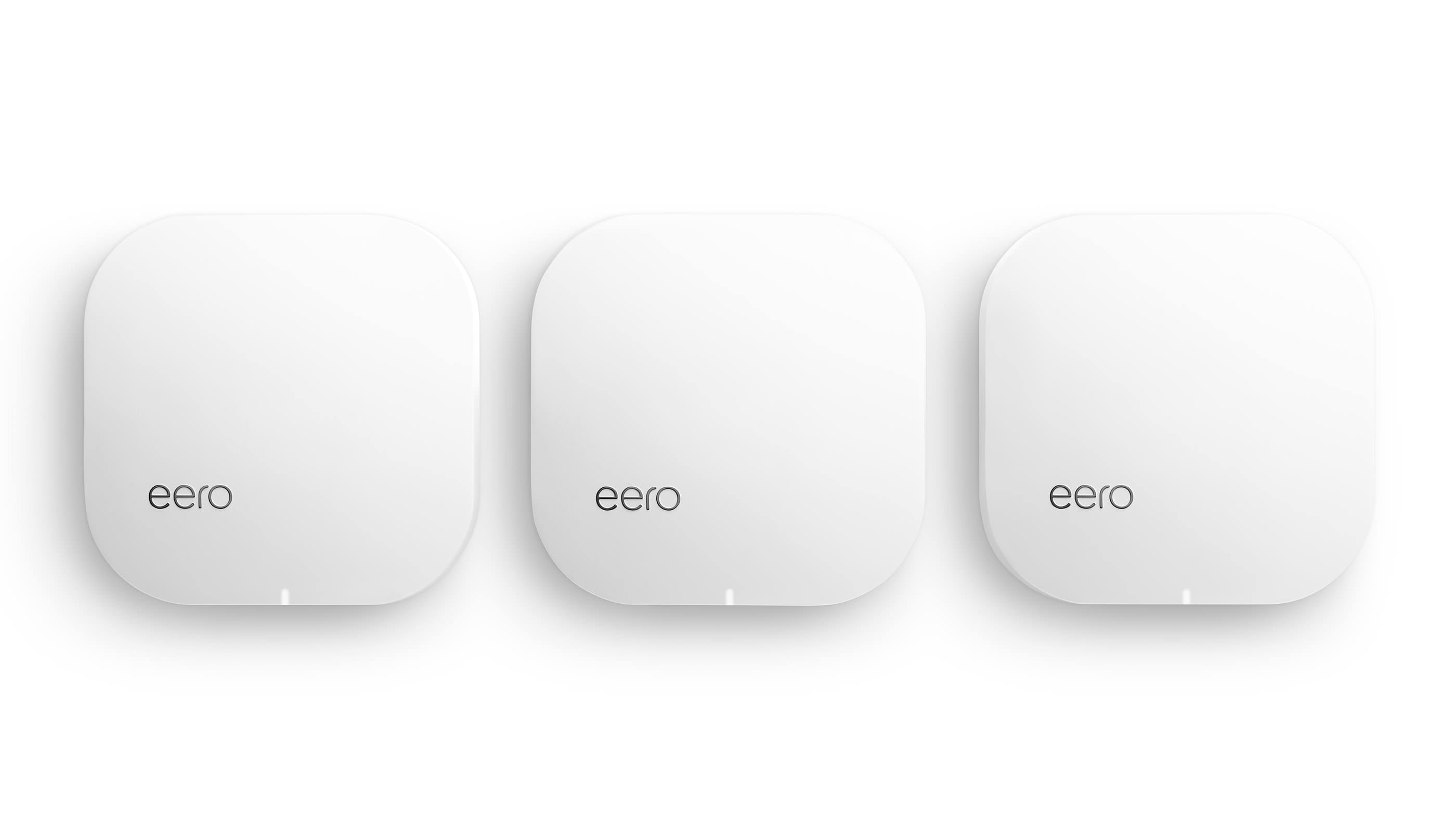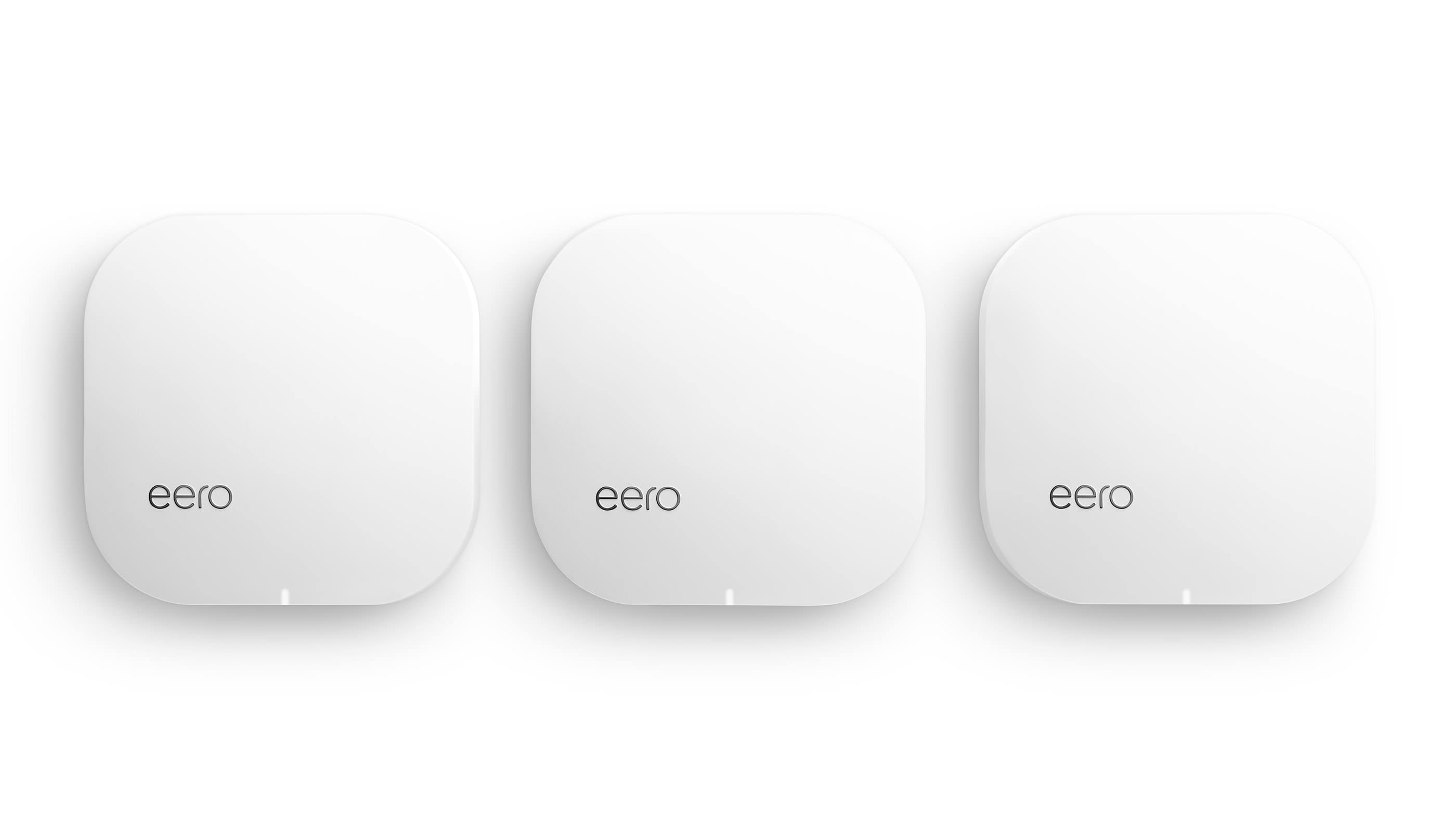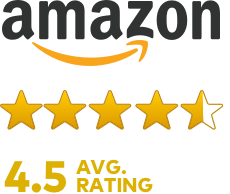 Coverage:
3-5+ Bedroom Home
Pro WiFi System
The ultimate WiFi experience, this system comes with three eeros that provide a powerful tri-band mesh. Their built-in Ethernet ports and powerful hardware make this system the perfect solution for Ethernet-wired houses, advanced entertainment systems, and people who work from home.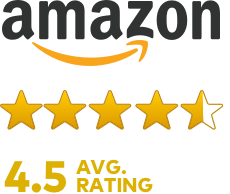 FAQs
Do I still need to have service from an Internet Service Provider?
In order to use eero, you will still need to have an Internet Service Provider (ISP). Your ISP takes care of getting an Internet signal to your house. Once you plug an eero into your existing modem and set it up, eero takes care of everything else and begins covering your house in WiFi.
Does eero replace my modem?
eero doesn't replace your modem, it replaces your router. The first eero plugs into your existing cable or DSL modem. Additional eeros just need power from a standard outlet. Learn more about how to set up eero with your modem here.
I have a home with really thick, dense walls. Will eero still work?
Yes. If you live in a house with dense walls, you probably have trouble getting WiFi when you are not in the same room as your router. By using several eeros that mesh together in a system, you'll be able to get WiFi coverage throughout your home. That said, the thicker your walls, the more difficult it is for WiFi signal to get through them. You may need more eeros to cover a home with extremely thick or dense walls.
How is eero different than a range extender?
Unlike the familiar router-to-range extender network configuration, eero is a WiFi system that uses multiple access points to provide your home with fast, reliable coverage all on a single network.
Can I use eero with my current ISP?
Yes. eero has been tested for compatibility with most major ISPs. Learn more about how to set up eero with your specific ISP here.