The smartest
WiFi on the block.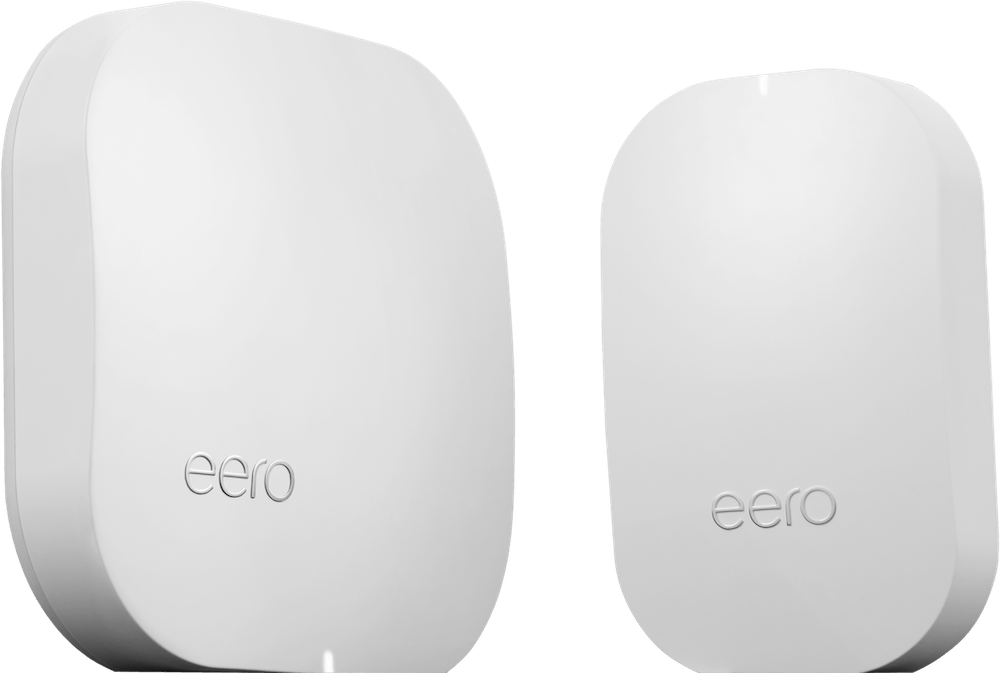 eero
The all-new eero is the same form factor as the original, but more than twice as powerful. It's the only WiFi access point of its size that's tri-band, meaning it can broadcast on three wireless radio bands simultaneously. With two Ethernet ports, eero is perfect for media rooms or anywhere you have Ethernet wiring.
eero Beacon
Despite being half the size of the original eero, eero Beacon is a full-fledged access point with 30% better performance. Beacon plugs directly into any outlet and easily expands your system to cover every corner of your home. It also includes a handy and intelligent LED nightlight that adjusts brightness depending on the time of day.
Shop Now
ISP
Who is your internet service provider?
shape
Which shape best
matches your home?
Floors
How many floors
does your home have?
Rooms
How many bedrooms
does your home have?
Calculating...
Here's a summary of your home:
ISP:
Shape:
Square
Floors:
1
Bedrooms:
1
Is your home Ethernet-wired?